Events with T.A.P.S. (The Atlantic Paranormal Society) and Other Special Events

Investigating the Castle Warden in St. Augustine, Florida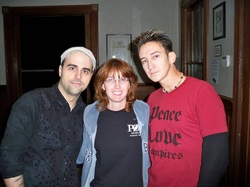 Dave Tango, Myself, & Dustin Pari
January 2009 investigation of the Castle Warden in St. Augustine Florida, better known as the Ripley's Believe it or Not Museum with T.A.P.S. members Dave Tango and Dustin Pari. The place is very active and is featured in my book Historic Haunts Florida.

---
Investigation with John Zaffis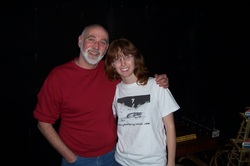 John Zaffis & Myself
A truly amazing and gifted man, John Zaffis, demonologist and Haunted Collector. It was an honor to meet and work with him in 2010 during the investigation that night in St. Augustine, Florida and look forward to working with him again. He is the one who inspired me to start writing again.

---
Historic Haunts Book Signing with the TAPS Girls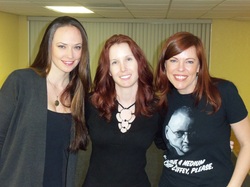 Kris Williams, Myself, & Amy Bruni
On January, Friday the 13th, 2012 I had my first book signing at a T.A.P.S. event in St. Augustine Florida with Kris Williams and Amy Bruni. It was a sold out crowd and had great success with my book. Thank you everyone who came to the event!
---
Historic Haunts Book Signing with Chip Coffey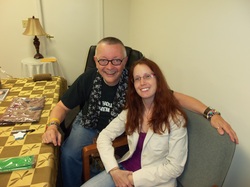 Chip Coffey & Myself
On October 5th and 6th I did a book signing with Medium, Chip Coffey, and investigated the Seven Sisters Bed and Breakfast in Ocala, Florida. Fantastic people and a wonderful time. The event was the Grand Reopening of the Inn and it looks amazing and is wonderfully haunted.

---