Things That Occur When Experiencing A Haunting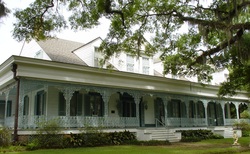 Myrtles Plantation, St. Francisville, LA
Ghostly activity can be seasonal, becoming more active during the months of October through February and less active or not active at all during the months of March through September. It depends on the location of and the circumstance of the haunting. In some cases the same events occur over and over again the same time everyday whether any one is there or not.

From my experiences, thunder or electrical storms seem to make the spirit world much more active. Ghosts are more likely to manifest if the air is dry. Ion generators charge the air with positive particles that may supply energy for ghosts to manifest. Many air cleaners/purifiers send out an ionic stream that may contribute to manifestations.

Spirits can draw energy from electrical appliances, the atmosphere and from people. Fear and anger are two very powerful emotions from which a spirit may draw energy. If there is a lot of emotional stress in a home that is haunted, the spirit could be drawing from the negative emotional energy. Our emotions may affect spirits the same way they do people. They also can draw energy from electrical storms. There are a lot of reports of haunted buildings being much more haunted during a storm.

Spirits can attach themselves to a person, place or object. In most cases, ghosts were people too. They are just no longer constrained to physical bodies like we are. When they attach themselves to a particular person it could be because it was a family member or friend in life or they just feel a strong connection to that person. Or better yet, they could have a message that want delivered and want to use that person to get their point across.

Certain breads of animal seem to be more susceptible to the paranormal as well. Research has proven that some breeds of dogs and cats are more aware of what supernatural beings are around us.

Though sometimes spirits may not communicate well with us, they know what we say and do. So whenever you are speaking of a spirit who may be present, be respectful when doing so.


---
Techniques For Investigations

When we conduct an investigation we always introduce ourselves to the ghosts, just like you would do when you meet someone new.

Some of the equipment we use on an investigation is; the K2 EMF Meter, Digital 822A EMF Meter, Dowsing Rods, Digital Recorder, RTEVP Recorder, IR High Definition Video Camera, Kodak Digital Camera, and Laser Grid Pen, and more. Along with all this equipment we also rely on our senses. Actually we rely on our senses more times than we do the equipment.

Are You Or Someone You Know Haunted?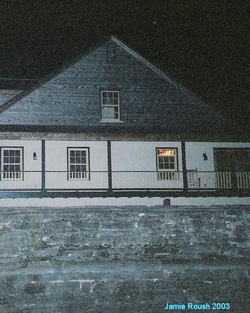 St. George Inn, St. Augustine, FL
If you have experiences that are unexplainable, it could very well be a haunting. Please look below at the list of questions. If you answer yes to more than two of the questions you may be experiencing a haunting. Your next step should be to contact us!

Have you taken photos and captured strange light anomalies, strange balls of light, or even someone who wasn't there?

Do you find that items in your home have been moved to a new location or just completely disappear and then reappear later?

Do you have pets that seem to stare at things that aren't there or act disturb as if someone is there?

Do the lights or appliances turn on and off by themselves?

Have you ever seen misty shapes in your home?

Have you seen shadows moving out of the corner of your eyes?

Do you often hear unexplained sounds and footsteps from empty rooms?

Do cupboards, drawers or doors open on their own?

Do you sometimes smell mysterious smells that you know aren't being produced by anything in your home?

Have you ever seen objects levitate and/or move?

Do you ever get the feeling that someone is watching you or that you are not alone?

Do you feel emotionally attached to certain possessions and have no idea why?

Do you ever hear unseen voices, or muffled conversations, or even someone saying your name when no one is around?

Do you experience unusual hot or cold spots?

If you answer yes to two or more of these questions you could be experiencing a haunting. Please contact us with any questions you may have. If we are unable to help you with an investigation we will do our best to hook you up with a paranormal group in your area.

*If you think you are experiencing a haunting there are different things you can attempt on your own to try and rid yourself of the paranormal activities that are occurring. *

First of all, does it seem to be centered around a certain item? If so, try remove that item from the location where the activity is occurring and see if it stops.

Secondly, does it seem to be centered around one person? If it is a spirit, try asking it who it is and why is it trying to communicate with you. It might be looking for answers to something that you may be able to help them answer. If it isn't doing anything harmful there is nothing to be afraid of. Nine times out of ten a ghost will not hurt you.

Another thing, if it seems to be attached to one person and that person only, it could be a poltergeist. Often times poltergeist activity is caused by the living person that is experiencing the activity.

Third thing to try, if the entire family is experiencing the ghostly activity, try setting down as a family. Tell the spirit of spirits that it is your house and they need to move on. They are no longer in the same realm as us and they need to move on to the light.

If you are a religious person, you may want to try blessing your house.

You may also want to try cleansing your home. Burning sage through your home or office is a great way to eliminate any negative energy that may linger from past events or even spirits.

If you are able to communicate with the spirit you may want to try telling it to go on to the light. This may sound crazy but some of them just don't know. You want to be specific and tell them to go towards the spiritual light so they don't do has some have done in St. Augustine Florida and headed to the lighthouse (I know that one sounds crazy but it has happened, and more than once.)

If these things don't work, please contact us. We will try and answer your questions and help find a group in your area that may be able to help you.

---