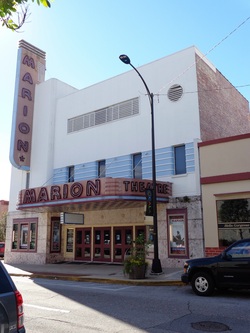 Jamie Pearce, Founder of Historic Haunts Investigations and team member Deric Pearce got into the Marion Theatre on January 24th, 2015 and interviewed several staff members about the building being haunted before the team's evening investigation.
Many stories were told by staff members about voices, apparitions, doors slamming, and foot steps being heard.
The Historic Haunts team unfortunately didn't experience anything paranormal while they were here, but ghosts do not perform on queue.