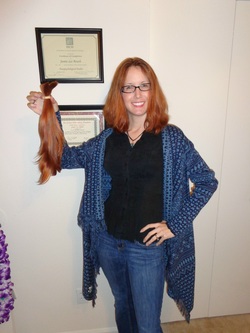 Author/Founder of Historic Haunts Investigations, Jamie Pearce cut 13 inches of hair off yesterday and is donating it to Locks of Love.
Pearce's hair was so thick the stylist said there should be enough hair to make two children's wigs.
Pearce stated that she will be growing it so she can do it again. "No more mermaid hair for now, but it will grow out!"