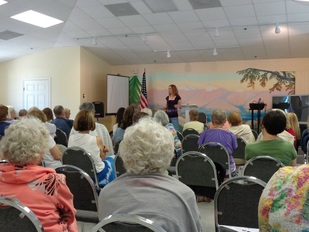 I had a fantastic paranormal chat with the New Age Thinkers this past Saturday. It was an amazing group and we talk about some of my favorite personal experiences and some of my Historic Haunts Investigations team's best evidence captured over the past 10+ years.
We even discussed my upcoming book, Historic Haunts of the South 2, which will be out the end of October or early November.
Thank you so much to Donna and her wonderful group for inviting me down!
www.newagethinkers.org
~Jamie Pearce
Author/Founder of Historic Haunts Investigations