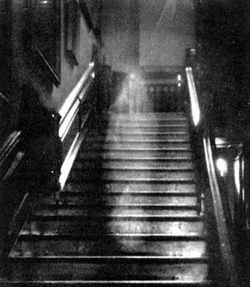 Historic Haunts Investigations has held an annual ghostly photo contest early in the year for the last eight years. Well, we are going to have a 2nd contest of 2014 to rearrange the contest time to the Halloween season.
So, this is the 9th annual Historic Haunts Ghostly Photo Contest. The Historic Haunts team led by Jamie Pearce will be choosing the top 3 photos and post the winners on
www.historic-haunts.net
and the winners will receive full credit for their photos and links to their website (where applicable).
Also, the 1st place winner will receive a ghoulishly great gift. Please send your photos in no later than October 5th and the winners will be announced on October 15th. All photos must be sent to
historichaunts@yahoo.com
and you may send as many as you wish.
Please no CGI or Photo Shopped pictures.
Good luck to all and Ghoulish Greetings!
~Jamie Pearce
Author/Founder Historic Haunts Investigations