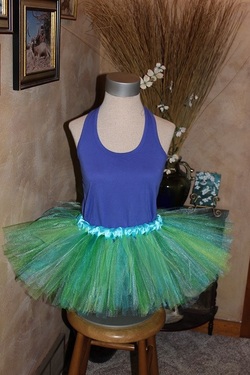 Usually my blogs and posts are related to the paranormal but this time, it is something completely different!
As many of you know, I am a sufferer of chronic pain. But, I still try to compete in runs as often as possible, especially the fun themed runs.
Well, do I have an awesome story and product for you! Who wants to dress up for their next run without spending a ton of money? Who wants to support a young entrepreneur and help fight childhood cancer?
Hanpicked Handmade is an AWESOME online shop that makes some of the coolest running tutus and costume tutus you have ever seen! I have 3 of my own and they are just WOW!
Jessica is amazing to work with and she even takes requests. Check out her shop
www.handpickedhandmade.etsy.com
and her facebook page
www.facebook.com/handmadehandpickedboutique
These tutus are fun for costumes, runners, convention, Halloween parties, or just for the heck of it because they are just so cool. Made by hand and look even better in person!!