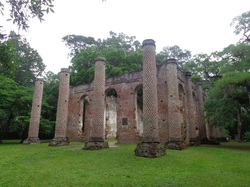 While driving back from Charleston SC Jamie and Deric Pearce cam across the old Sheldon Church Ruins.
They heard a few ghostly tales but upon arrival felt nothing but peace.
Make sure you stop by and pay your respects to these beautiful ruins, and maybe it will be in an upcoming book.