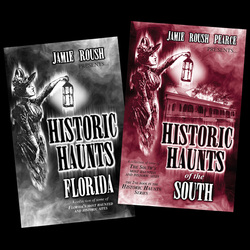 Looking for a special gift for a friend of family member? Well here it is, the first two books in the Historic Haunts series by Jamie Roush Pearce.
You can order Historic Haunts Florida or Historic Haunts of the South separately or order both books at a special price.
Jamie will even sign them for you to make it a more special gift.
Merry Christmas and Happy Holidays!