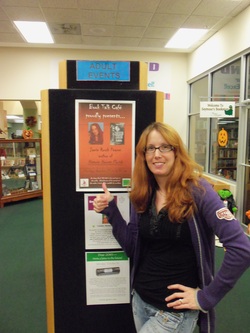 Had a great time at the Ponte Vedra Library last night during the Book Talk Cafe.
Thank you so much to everyone who came out to discuss the books, Historic Haunts Florida and Historic Haunts of the South, and everything else ghostly.
A percentage of the book sales went to the Friends of the Library, which is an awesome cause.