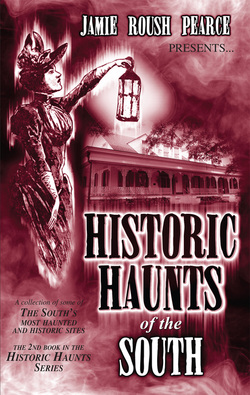 Pre order your copy of Historic Haunts of the South today!
For only $16 if you pre order before September 15th you will receive an autographed copy of Jamie Roush Pearce's next book Historic Haunts of the South and a bonus story that isn't featured in the book.
Historic Haunts Investigations has investigated many of the locations in this book.
Great for any fan of the paranormal or history buff! This will be a great gift for your self or friend.
All orders will be shipped by September 30th at the latest so order today to make sure you get a FREE bonus story!